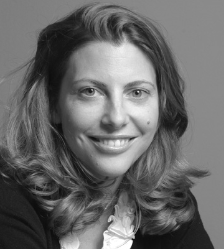 Founder & Managing Director, Macintyre Art Advisory Ltd
Helen founded Macintyre Art Advisory in 2007 identifying the need for a discreet and professional art advisory service for private, corporate and museum clients across the world – from Old Masters and Impressionists to Modern and Contemporary works of art. Helen has helped build a number of private and corporate collections, sourcing off-market works of quality and significance.
Helen Macintyre has worked in the international art world for over 20 years after graduating from the University of Edinburgh in 1996 with an MA Honours in History of Art. From 1997 to 2004 she worked for Hall & Knight Ltd, dealers and agents in European Fine Art in London and New York. Helen then became part of the Business Development and Client Advisory team at Christie's in 2004, assisting HNW private and corporate clients on the dispersal and acquisition of works of art through auction.
Helen was recently appointed as a Trustee of Dulwich Picture Gallery, she also sits on the Advisory Board of Apollo Magazine and is a consultant to the Pilkington Anglo-Japanese Art Foundation. Helen was voted Spear's Art Advisor of the Year in 2009 and is listed in the Spear's 500 Top Ten Art Advisors for 2009-2021.